Regular price
Sale price
$255.00
Unit price
per
Sale
Sold out
Share
Plush Bunny
An incredibly adorable and soft plush bunny with a hand embroidered face, pink cheeks, and big fluffy tail. This furry friend features silver grey and warm white fur, with velour lined ears. Height: 12"
Swaddle Set
The blue stripe and bunny swaddles are made of 100% muslin cotton. Multi-purposeful, swaddle baby for a peaceful night's rest or use them as lightweight summertime blankets, nursing or car seat covers.  Dimensions: 47" x 47"
Baby Powder
A pure, natural and chemical-free powder formulated to absorb excess moisture and soothe irritated skin. Ingredients are carefully selected to inhibit inflammation and microbial growth. 
Silver Rattle
Harmony Ball chiming rattles are known for their simple and elegant design. They are renowned for their musicality and shimmering resonance. This hand-tuned, sixteen tone rattle is crafted from German silver, with a thick overlay of sterling. A family heirloom, its timeless and classic design makes it a piece to cherish forever.
Pullover Sweater Set
A pale blue two-piece set including a pullover sweater with front pocket detail and matching leggings. This outfit is beautifully basic. Made of 100% organic cotton and GOTS certified. A gift of comfort and convenience.
Organic Baby Oil
A blend of lightweight oils, with a touch of Bulgarian lavender for a soft and soothing fragrance, this vegan baby oil is formulated to protect, nourish and gently hydrate sensitive newborn skin. This baby safe moisturizer is made in the US.
Bubble Bath Elixir
A plant based and ethically sourced blend formulated to create creamy and bubbly baths without harsh drying effects. Nourish and soothe baby's skin during bath time with hints of chamomile, lavender and oat. Runs approx. 12 - 15 baths.
View full details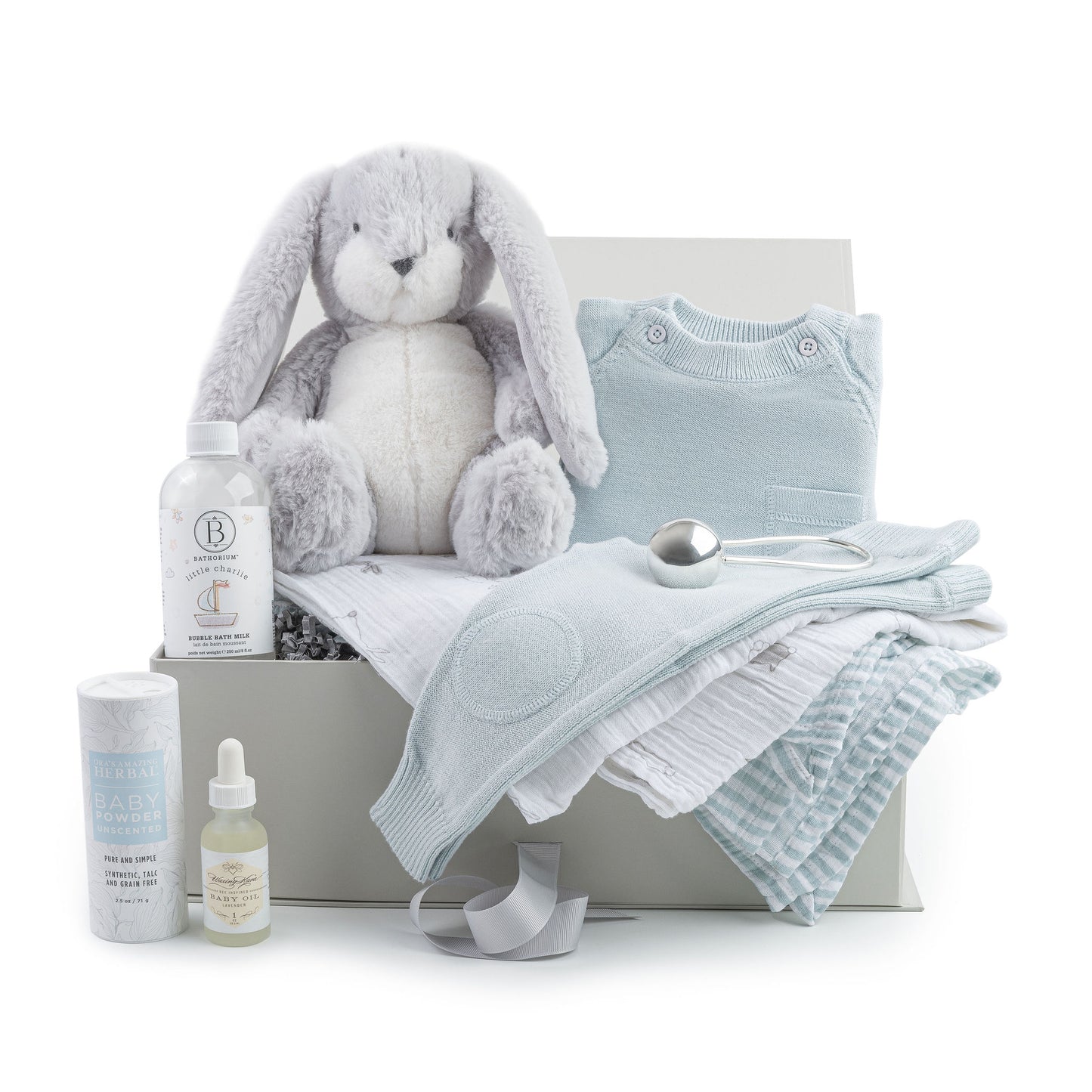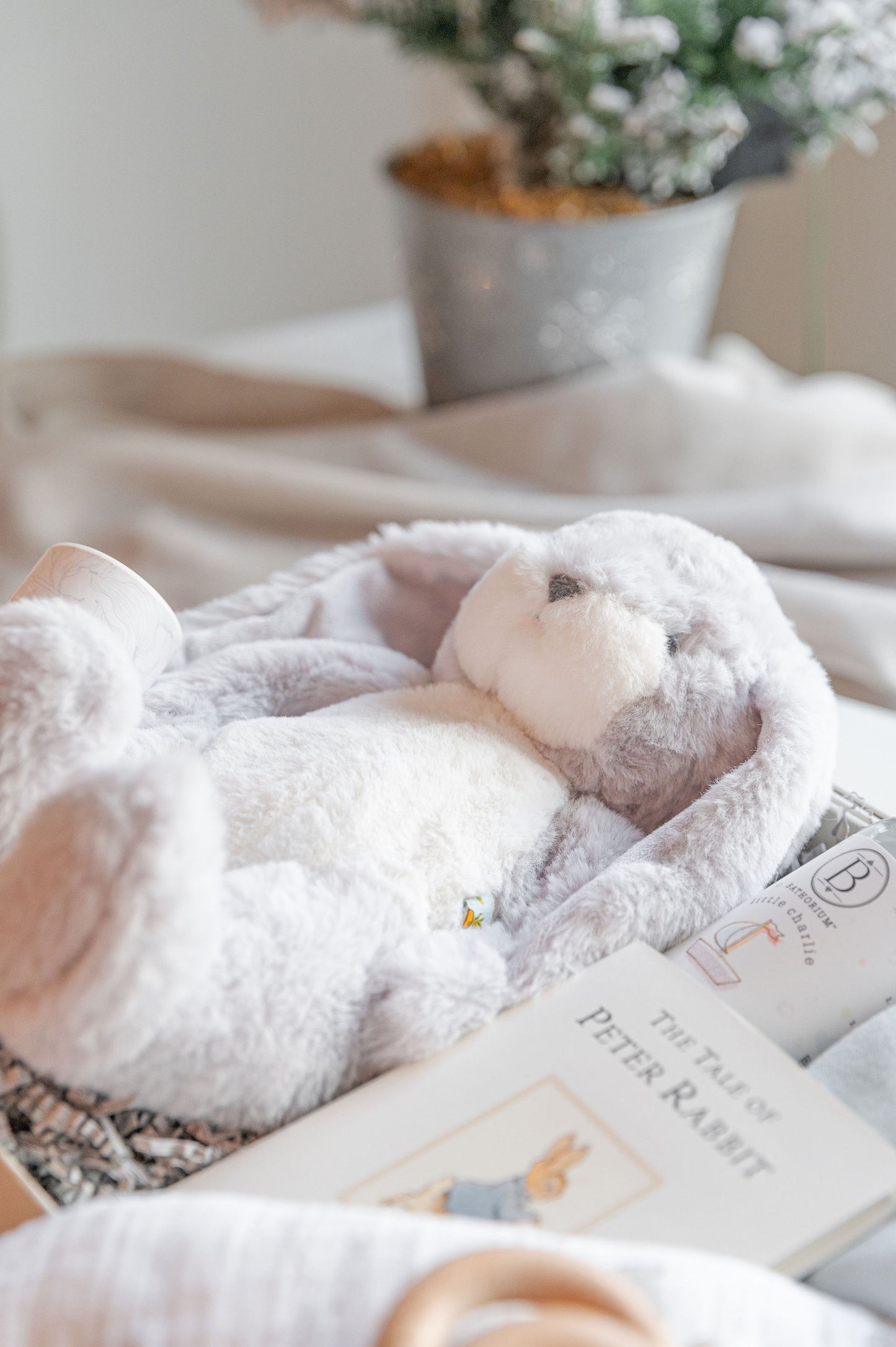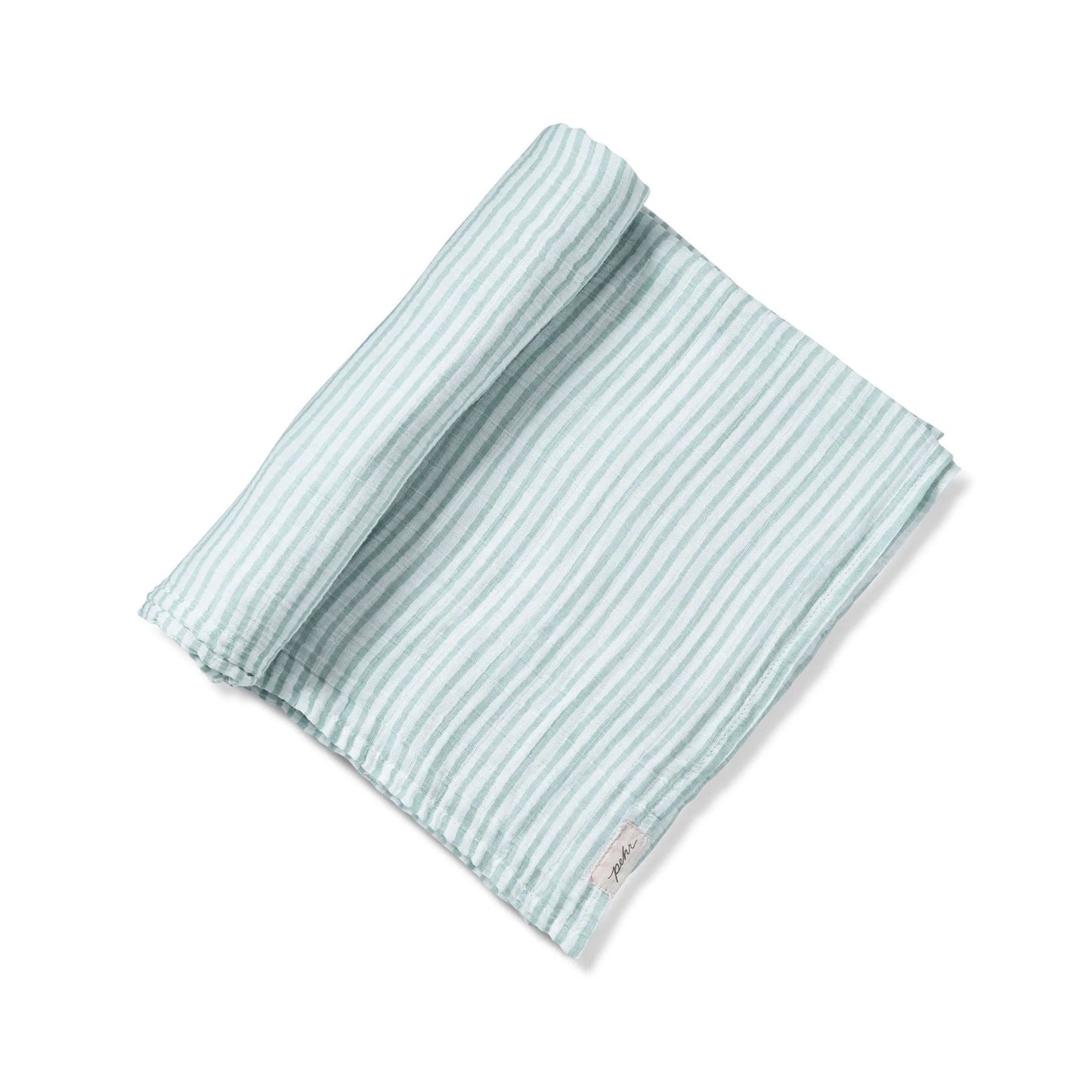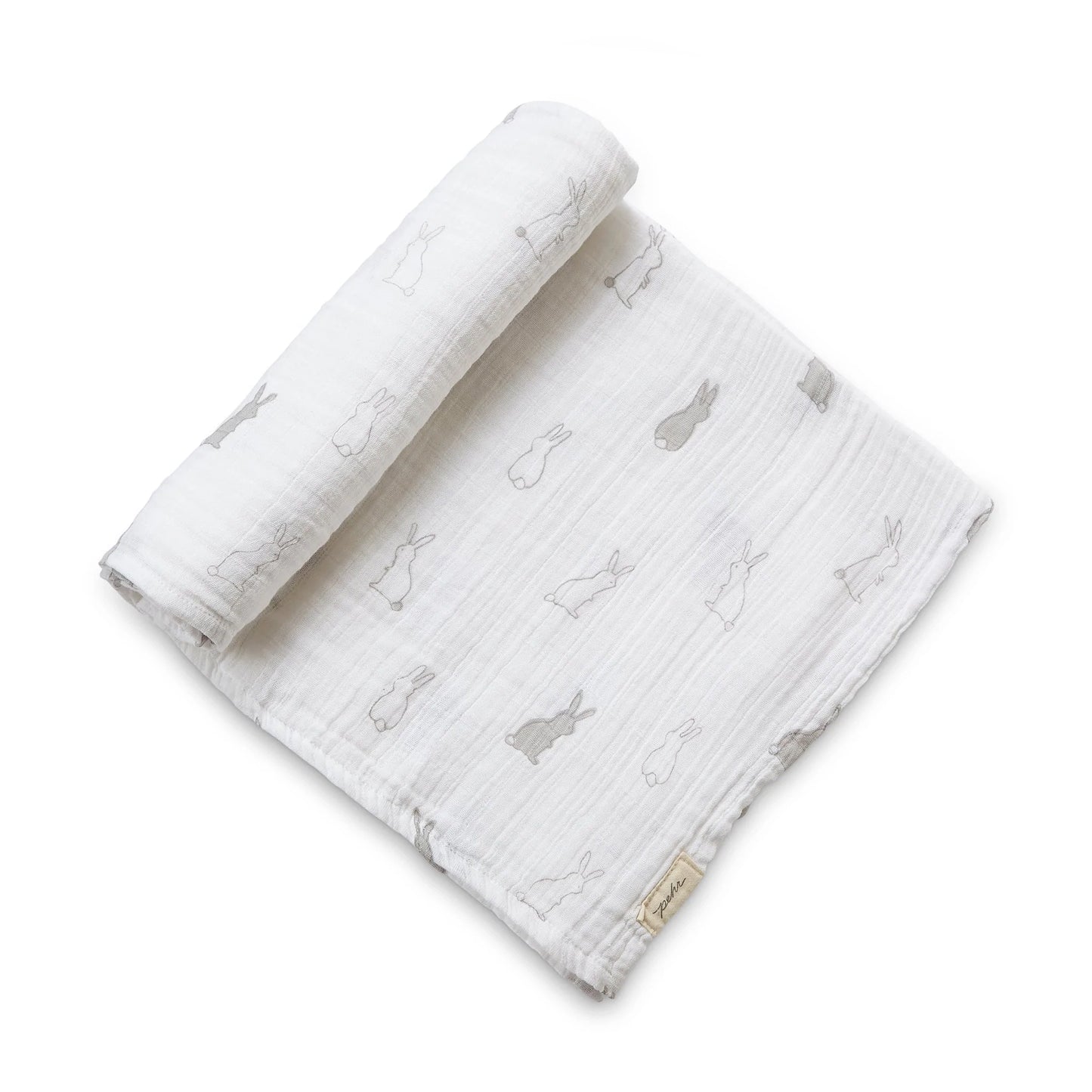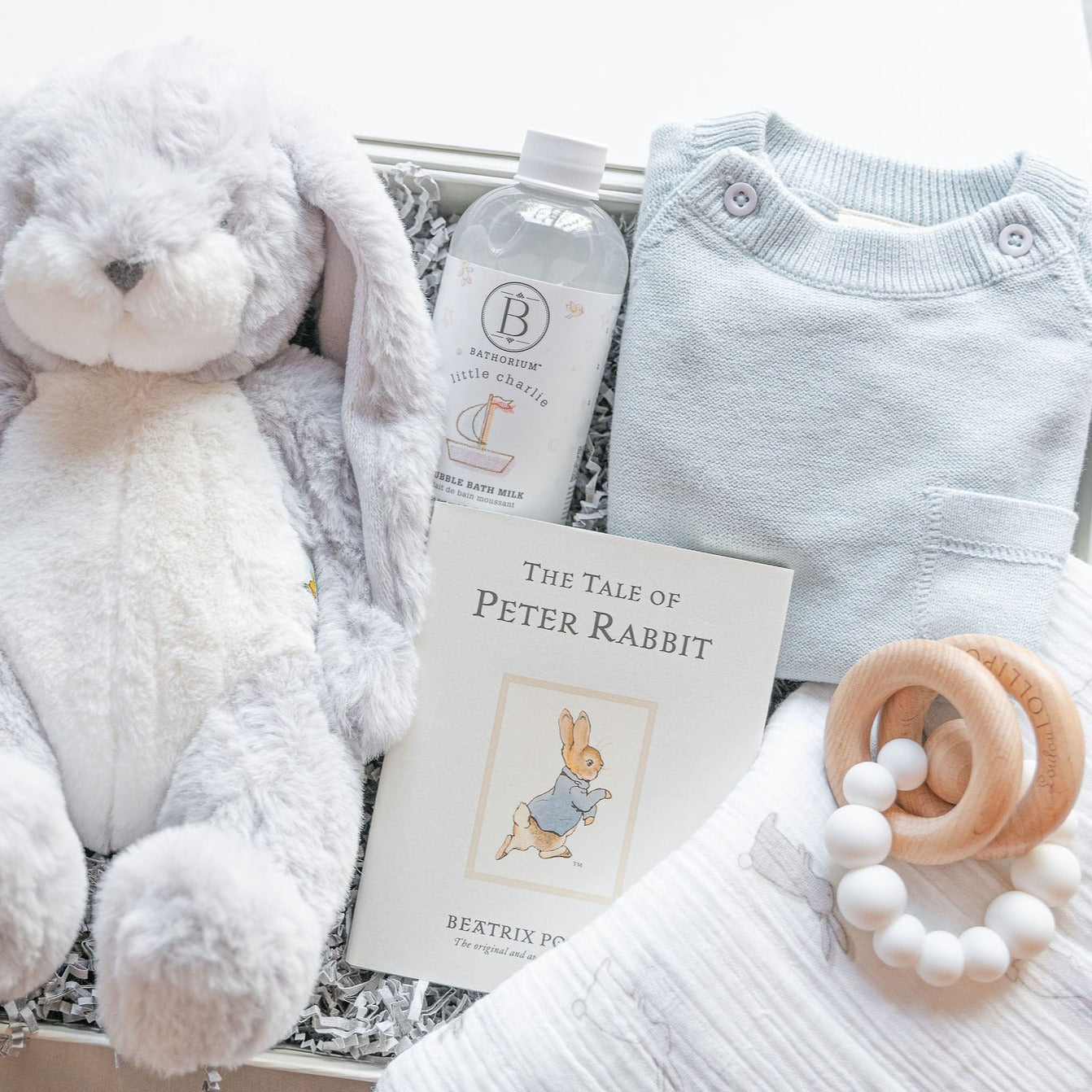 Please note substitutions of equal or greater value may apply at the time of assembly.