Regular price
$250.00
Sale price
$185.00
Unit price
per
Sale
Sold out
Share
A gift box that celebrates baby but also gently reminds Mom self-care is important too.
Sleepwear
Give an expecting mother the gift of comfort, warmth and convenience. This ultra-soft sleepwear is made of peruvian pima cotton with white satin piping. A chic bundle that will not only keep her cozy at nights but its quick button-down top will provide the much needed convenience for nursing. 
Belly Oil
A quick-drying botanical belly oil that intensely hydrates and reduces the appearance of stretch marks and scars. It provides nutrient-rich moisture without leaving a greasy film on your skin. This luxe belly oil is plant-derived (made of calendula, almond oil and grapefruit, to name a few ingredients), vegan, & gluten-free. Free of parabens, phthalates, dyes, and fragrance. She deserves the best.
Bath Soak
A milky, mineral-rich bath soak that will soothe the expecting mamma's body and calm her spirit. Its organic coconut milk and Himalayan sea salt blend nourishes the skin as it stretches, relieves tired or swollen muscles, and leaves it feeling soft and smooth. 
Nip & Lip
Honestly addressing the rough parts of pregnancy. This lanolin-free formula helps calm and soothe irritated nipples and relieve dry lips. Tropical butters and super fruits create a barrier against chapping and chafing. This plant derived balm is made of mango butter, pomegranate, and acai.
Teether
Provide baby relief with a food grade silicone teether gentle on the gums to alleviate itching and discomfort. The silicone is BPA, PVC and lead free. The wooden ring is made of Beechwood conditioned with organic olive oil and beeswax for a safe seal.
Essential One Piece Onesie
Adding a little extra something for baby makes the gift that much more thoughtful. Made with certified organic cotton, this ultra soft onesie is comfy, washes well and its button snap closure is perfect for easy access during diaper changes. Size: 0-3 mths
View full details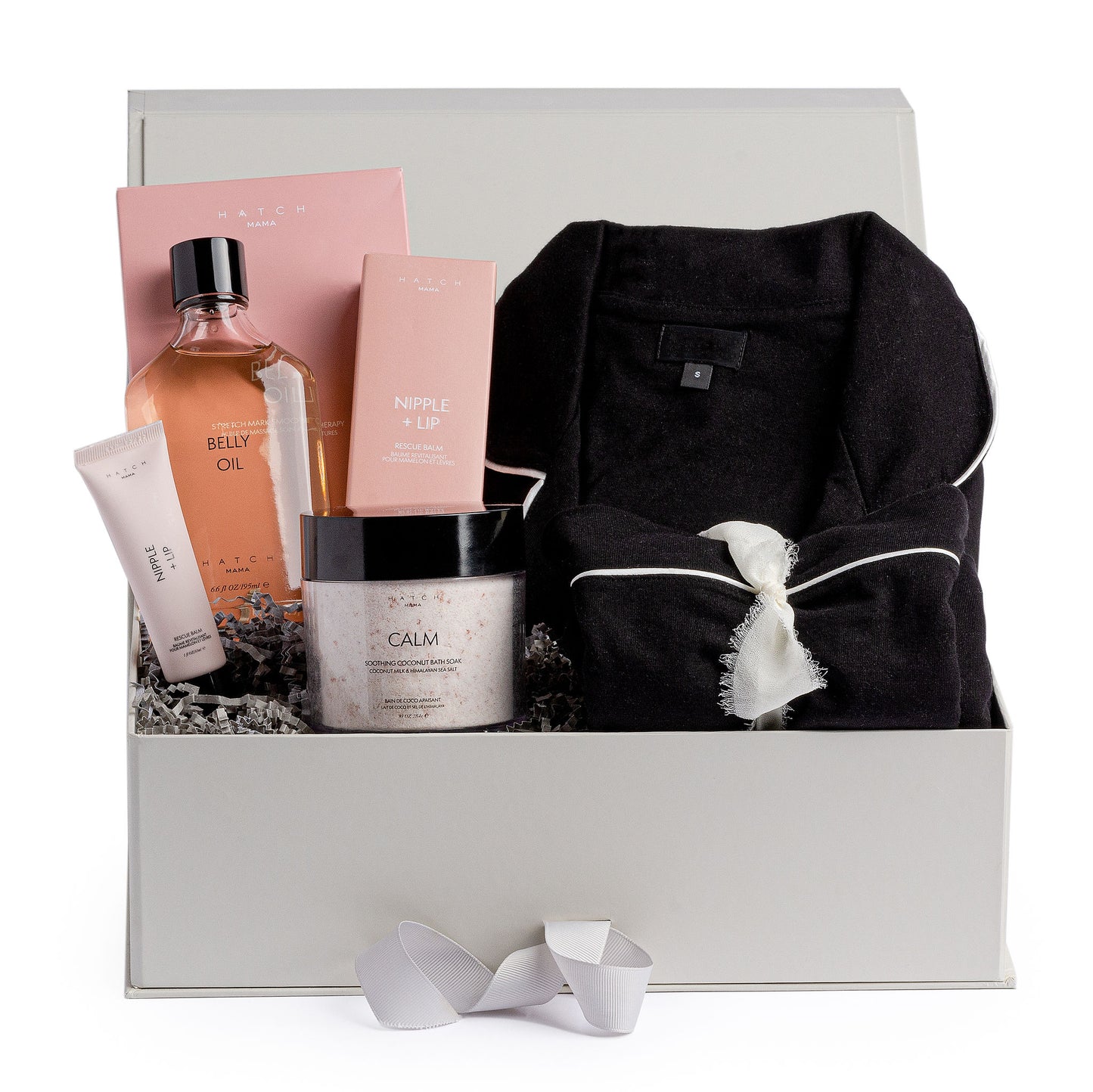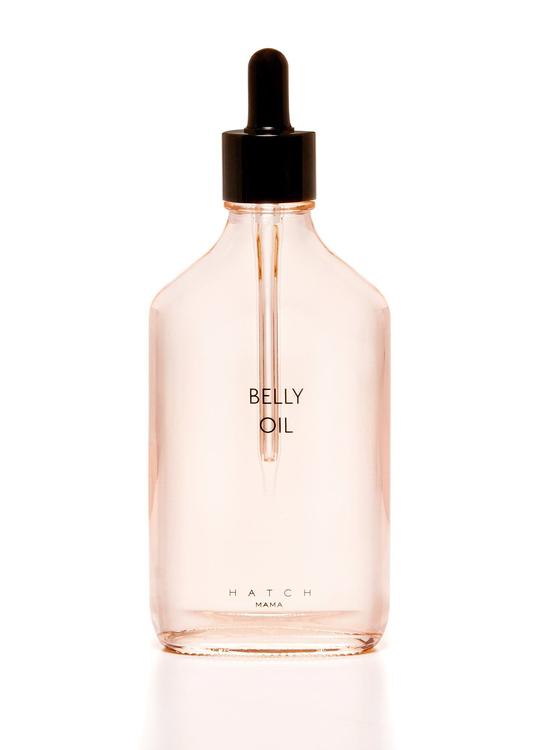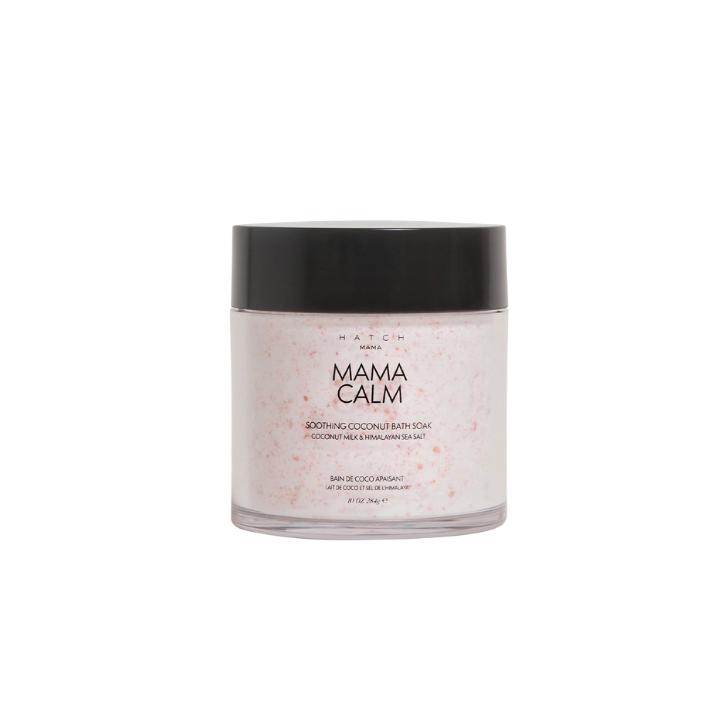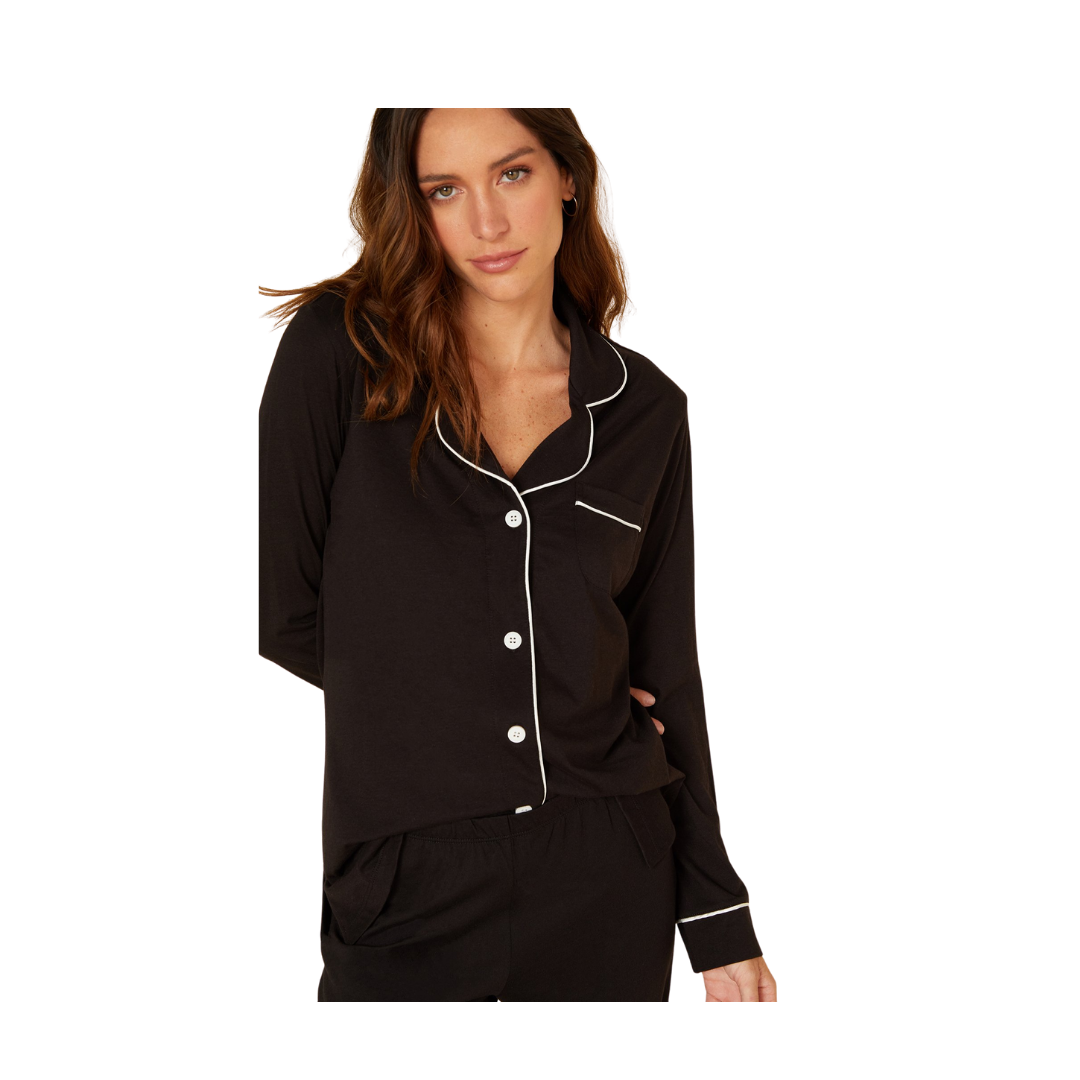 Please note substitutions of equal or greater value may apply at the time of assembly.