Regular price
Sale price
$168.00
Unit price
per
Sale
Sold out
Share
Ares Candle
Heighten your sense with essential oils and notes of sage, cedarwood, eucalyptus and patchouli. No. 33 gives an aura within your space that is grounding. Burn time approximately 80 hours / candle volume 17 oz. 
Candle Snuffer
Extinguish candles safely. Candle snuffers keep hot wax from spatting and reduce the amount of smoke caused by the flame when blown. This luxe snuffer pairs beautifully with our sophisticated gold accented ceramic candle.
(Chai) Private Reserve
Encourage mom to pause and enjoy a quiet moment to herself. This beautiful tea set has been specially curated by Oprah Winfrey. It includes three of her favorite Chai Teas (Ginger Chai, Maharani Oolong Chai & Sweet Cinnamon Chai).
Glass Mug Set
Two (2) elegantly shaped glass mugs to complete this relaxation gift set. Whether the glasses are filled with light or earthy tea, the transparency and warmth of the mugs emanating onto the hands will make drinking tea an even more satisfying experience. 
Tea Infuser
A stainless steel square tea infuser that perfectly measures one cup of loose leaf tea for steeping. May every cup fill one's sense of comfort and taste as divine as the last.
View full details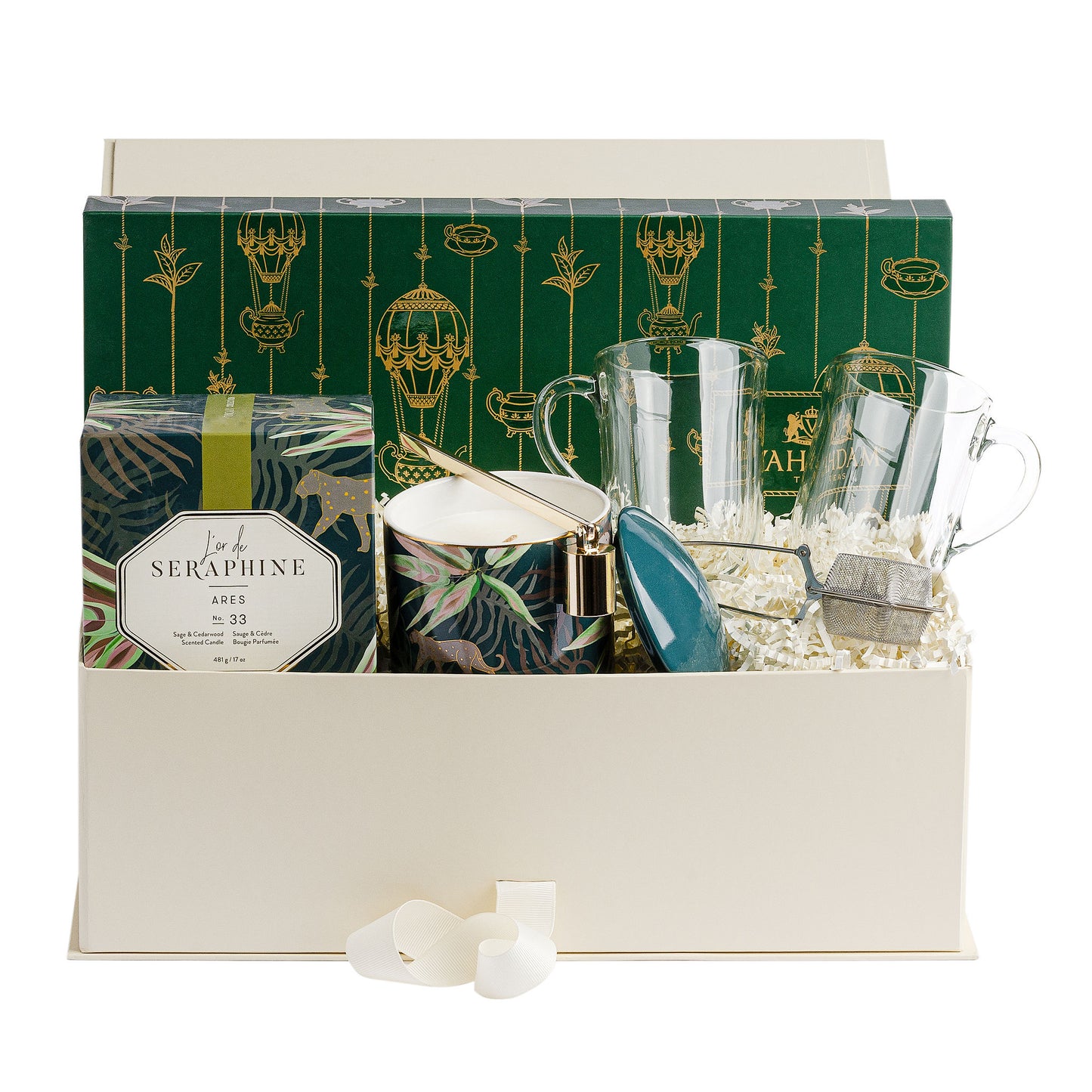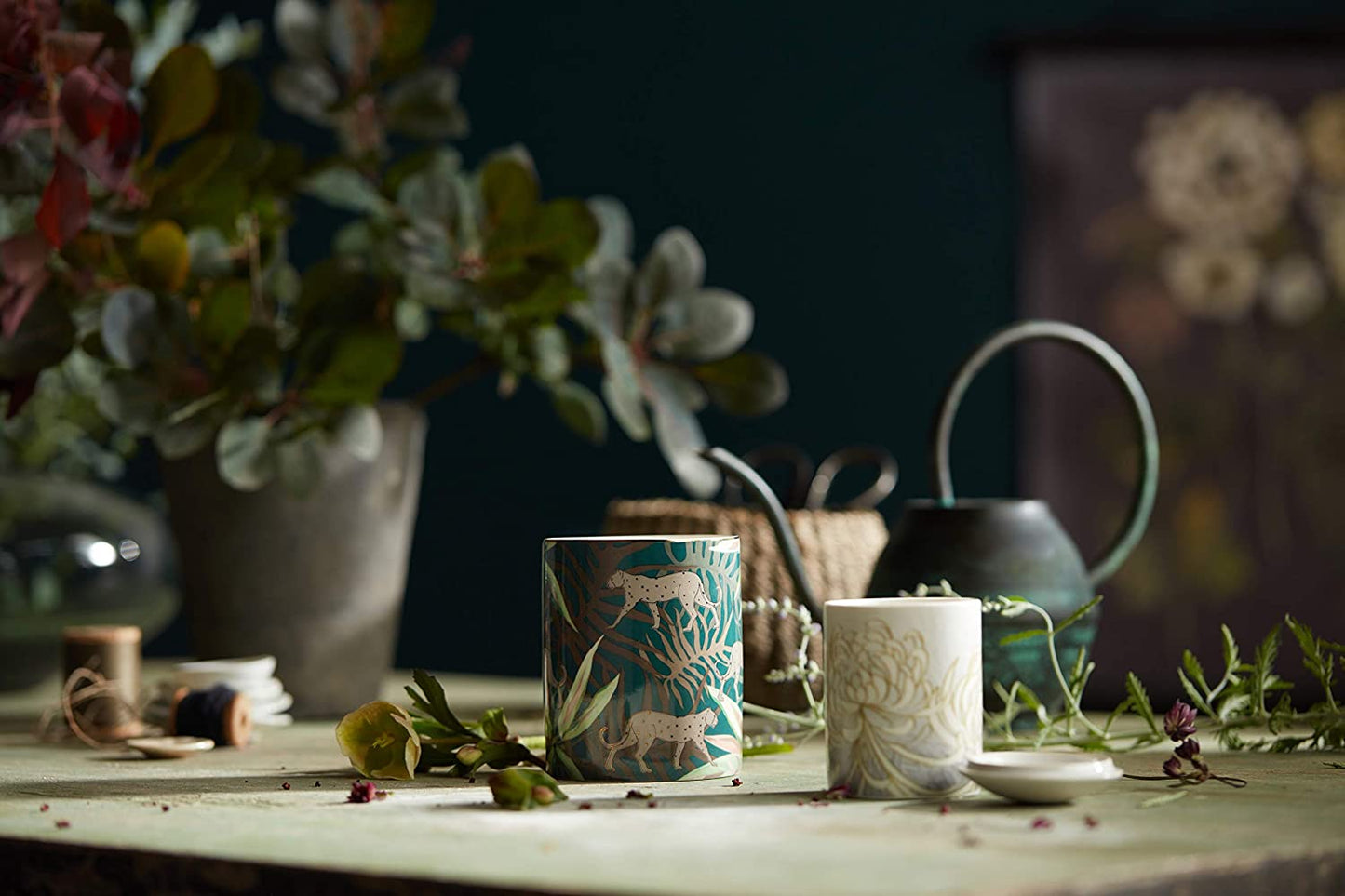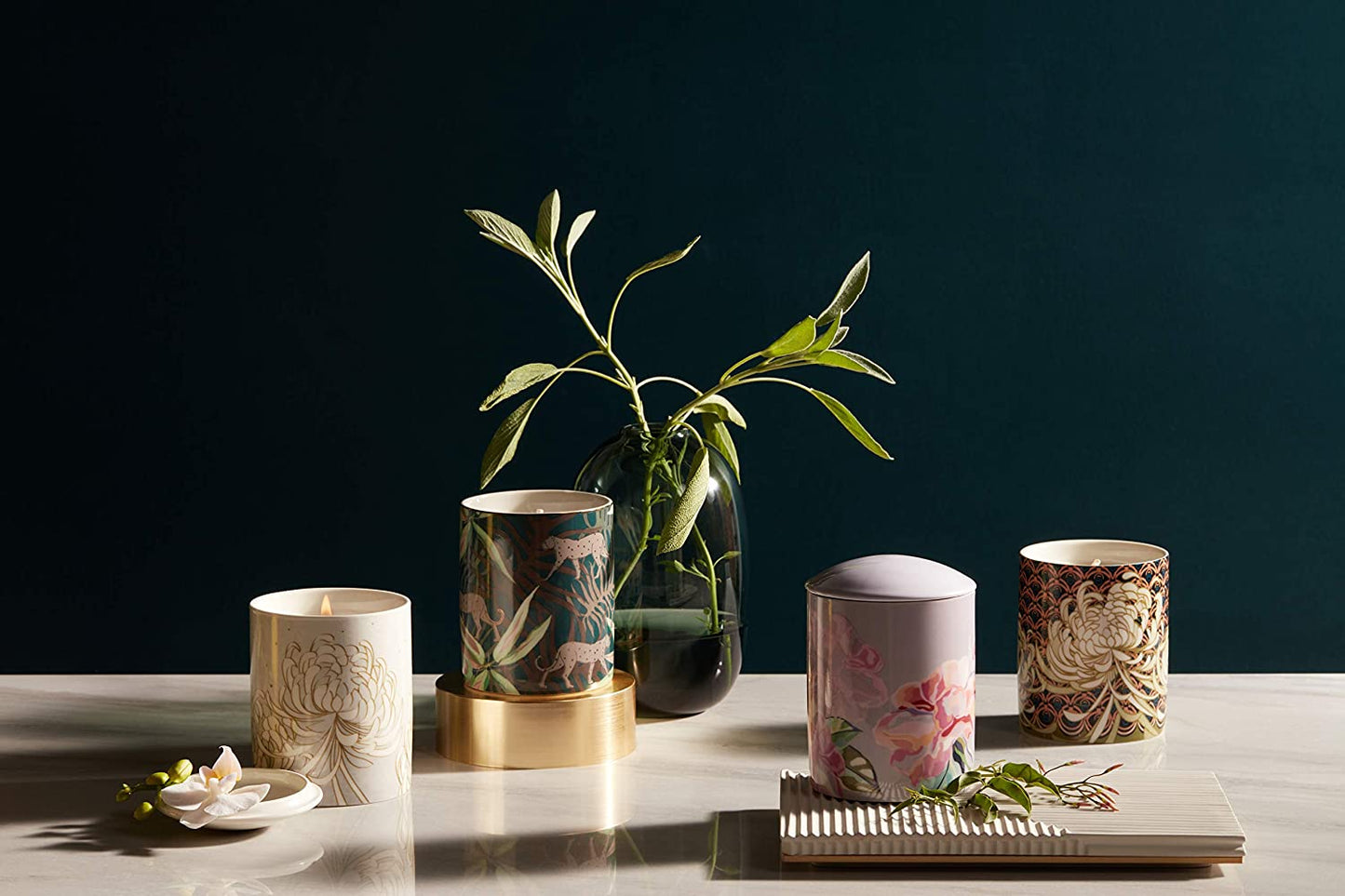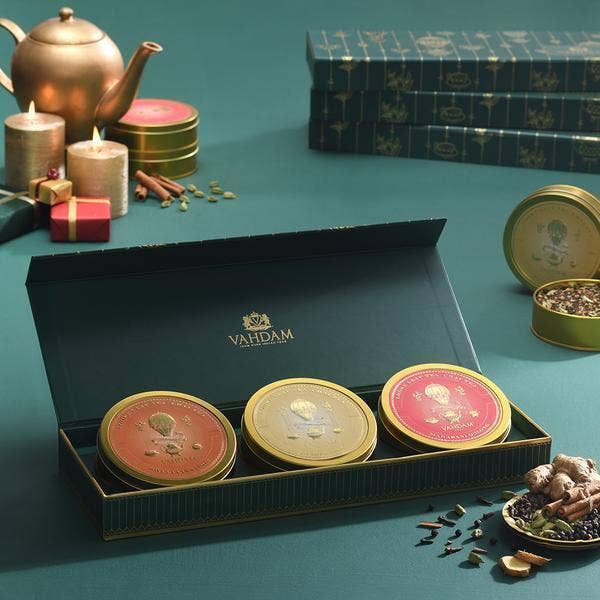 Please note substitutions of equal or greater value may apply at the time of assembly.