Regular price
Sale price
$245.00
Unit price
per
Sale
Sold out
Share
Home may be a sanctuary - fill it with gifts of calm, quiet and self-love.
Dead Sexy Candle
Elevate the space with a bold yet beautiful Dead Sexy Candle – a captivating cloche transforms elegantly embossed base into a vessel filled with fragrant notes like bergamot, black plum, jasmine, and white musk.
Candle: 4.75" x 4" / Fill weight: 12 oz
Candle Snuffer
Extinguish candles safely. Candle snuffers keep hot wax from spatting and reduce the amount of smoke caused by the flame when blown. This luxe snuffer pairs beautifully with our sophisticated gold accented ceramic candle.
Bath Bomb
Perfect for romance or relaxation, set the mood with a bath bomb that dissolves into water and creates a warm, rich and fizzing cascade of nature's finest: vanilla, chocolate absolute, and wild Bulgarian rose. Watch the water turn into a creamy coconut milk bath and enjoy the aftermath of silky skin. Surely, this will be a self-indulgent treat for Mom.
Body Soap
French, triple-milled soap made from a pure vegetable base to produce a longer lasting rich lather and enriched with Shea Butter to leave the skin hydrated and moisturized. Fragrant notes: Green Apple, Japanese Bamboo, Vetiver, and White Musk. Dimensions: 4" x 2.25"x 1.75"
Body Scrub
Hand harvested Asian Konjac root that is naturally micro-antibacterial and uses the bath water or body wash to create a creamy exfoliating lather. One side of the sponge is this Konjac body sponge and the other is a walnut shell exfoliating sponge for a more textured scrub. 100% natural / biodegradable.
Dimensions: 5.9"x3.1"x1.1"
Lip Balm
Condition the lips with a balm that softens and hydrates, protecting it against chafed lips. Soothe them but also treat them with flavor notes of French vanilla, shredded coconut and cocoa for a desirable taste. This formula also includes a concentration of Seed Oil, Beeswax, Vitamin E, Aloe Vera, and Shea Butter. Jar Dimensions: 1.2"x1.4"
Shower Gel
Revel in in the the simple pleasures with a formula that washes away impurities and leaves the skin cleansed, refreshed and lightly scented with Honey, Sugared Violet, Jasmine, and Sandalwood. Dimensions: 1.375"x 7.75" Fill weight: 5.5 oz
Hand Crème
Natural and fragrant notes are crushed, distilled and blended with extracts of Japanese Green Tea and enveloped in moisture-rich Shea Butter to create this hydrating formula. Key ingredients also include: Macadamia seed oil, Coco Butter and Vitamin E. How luxuriously lavish and indulgent. Tube dimensions: 1.25" x 5.75" / Fill weight: 2.3 oz

View full details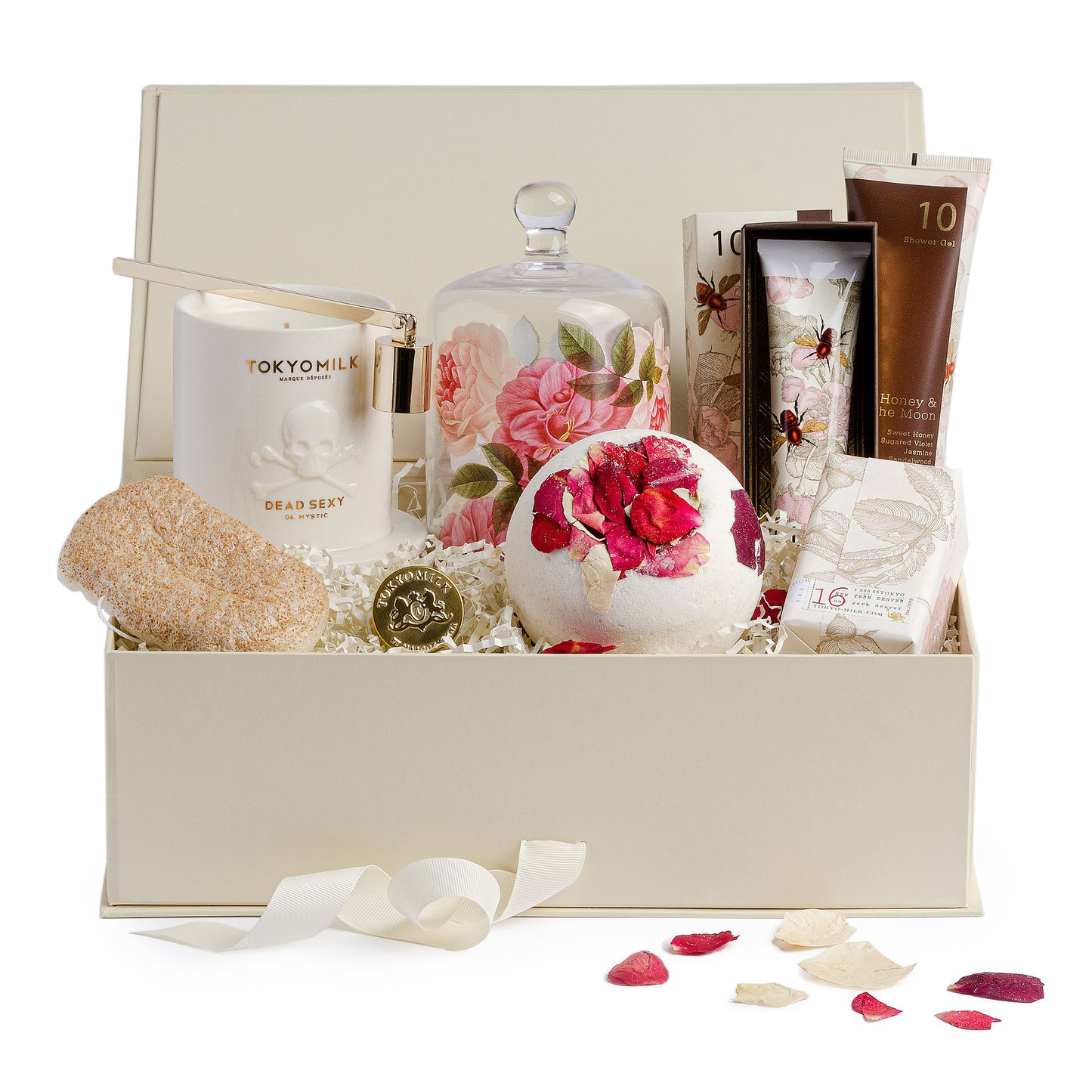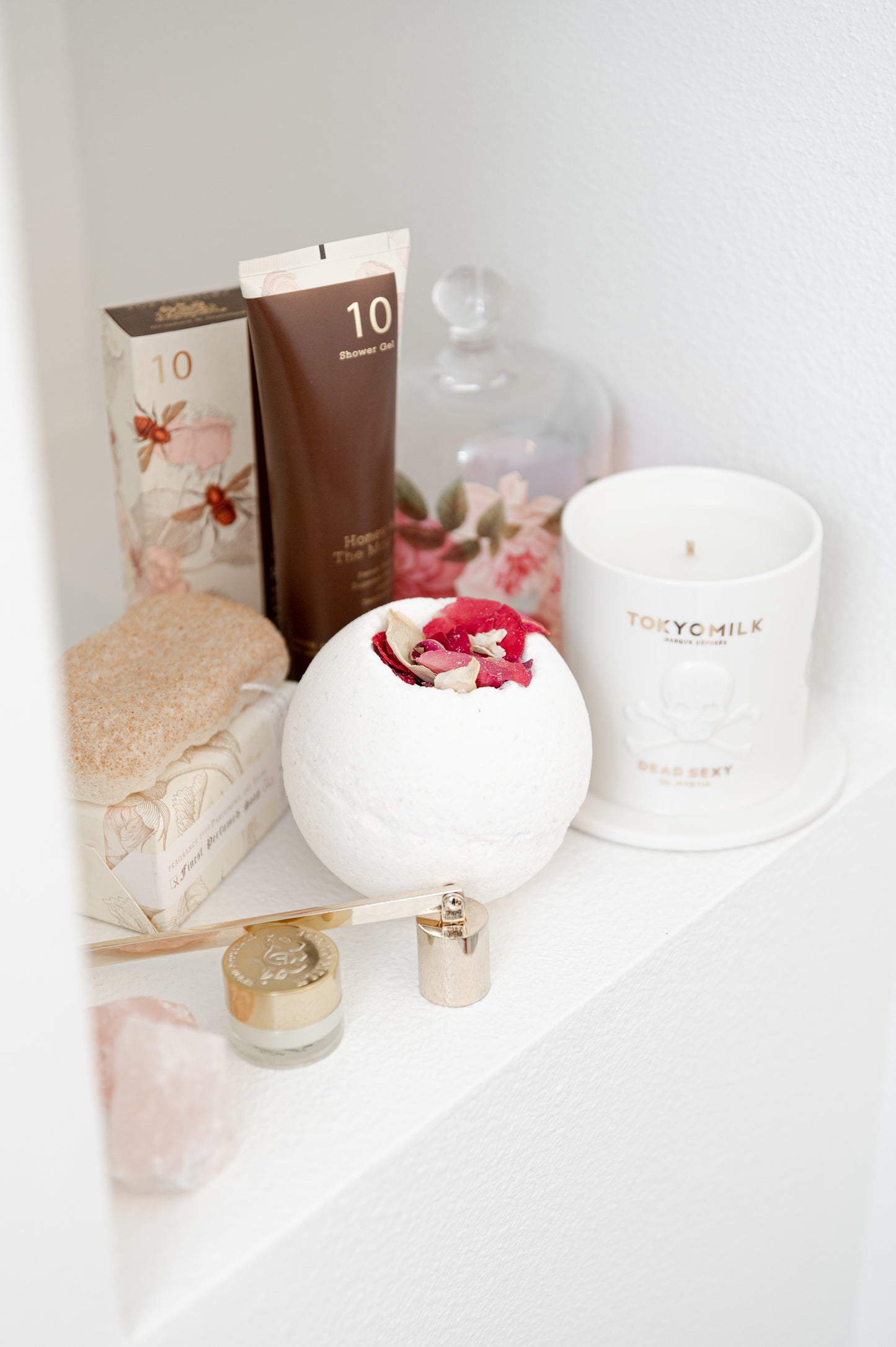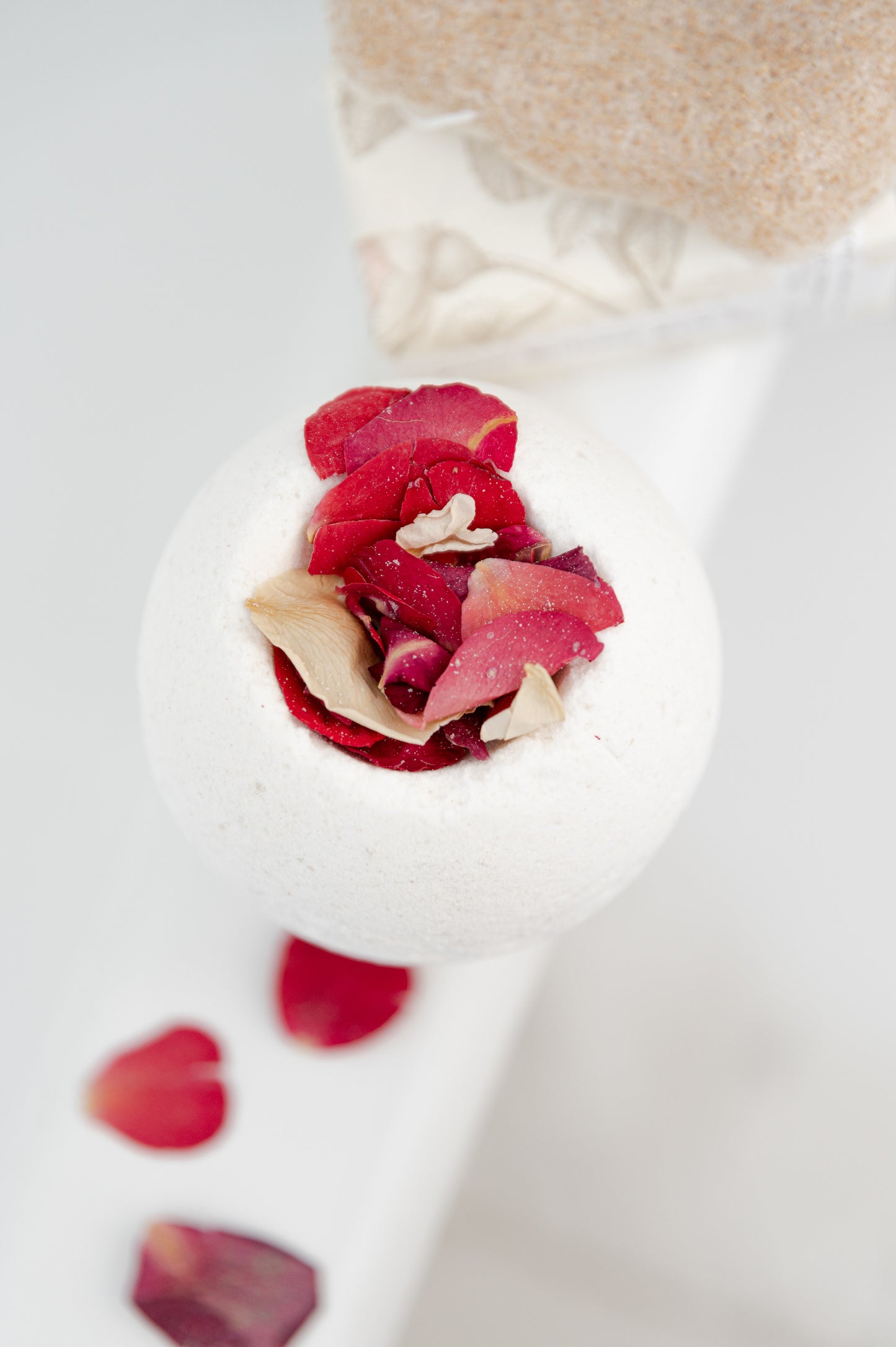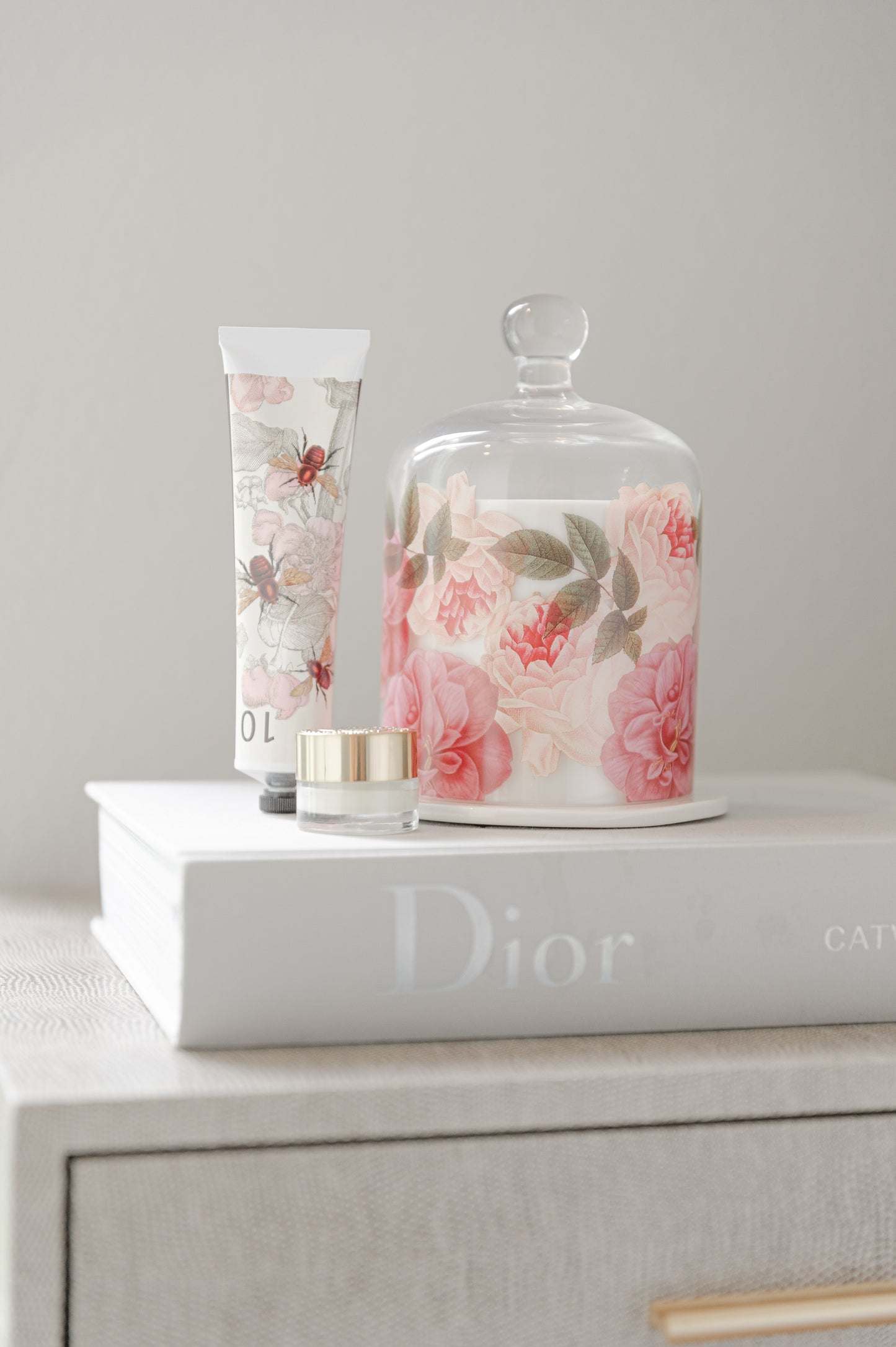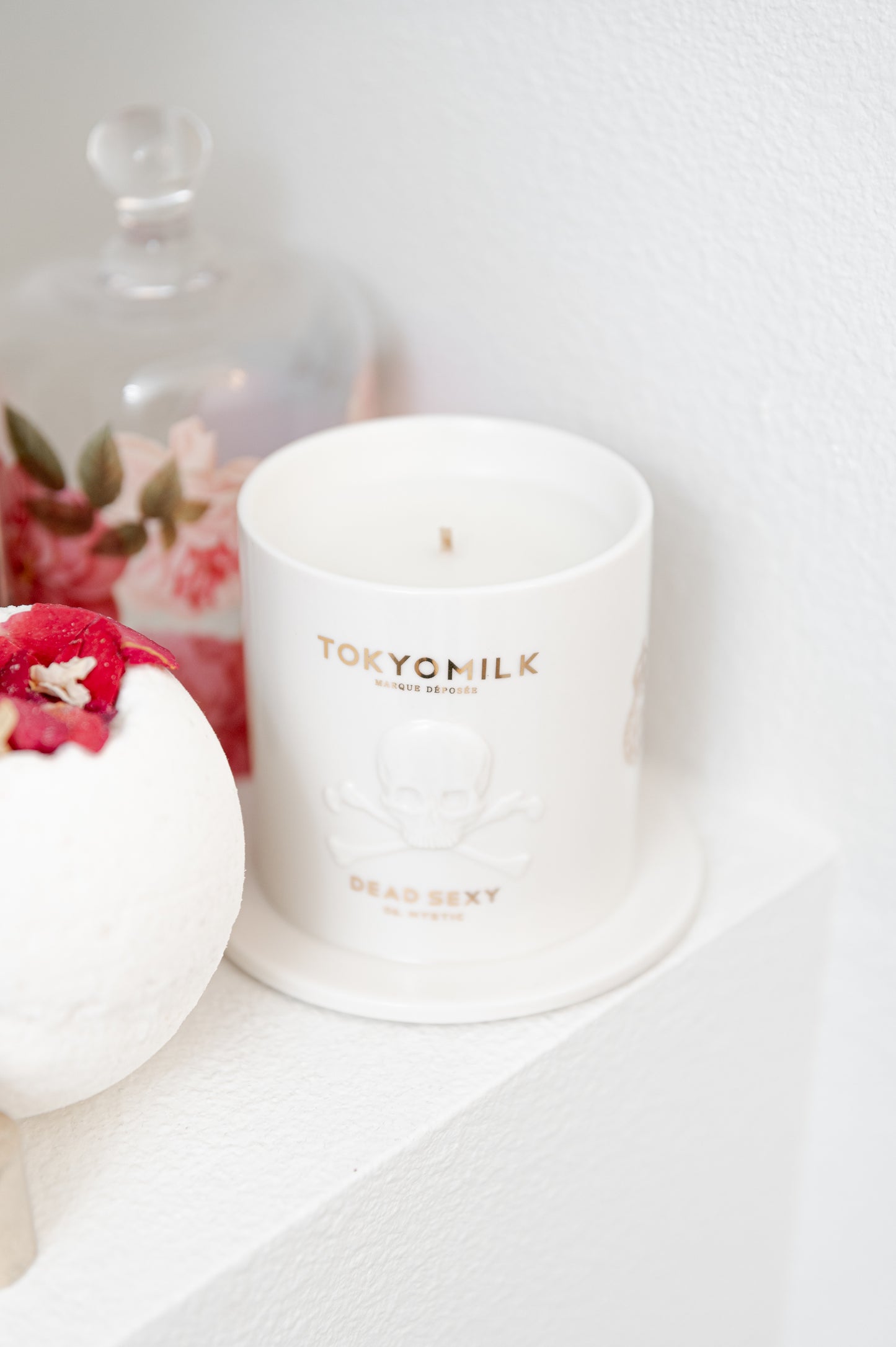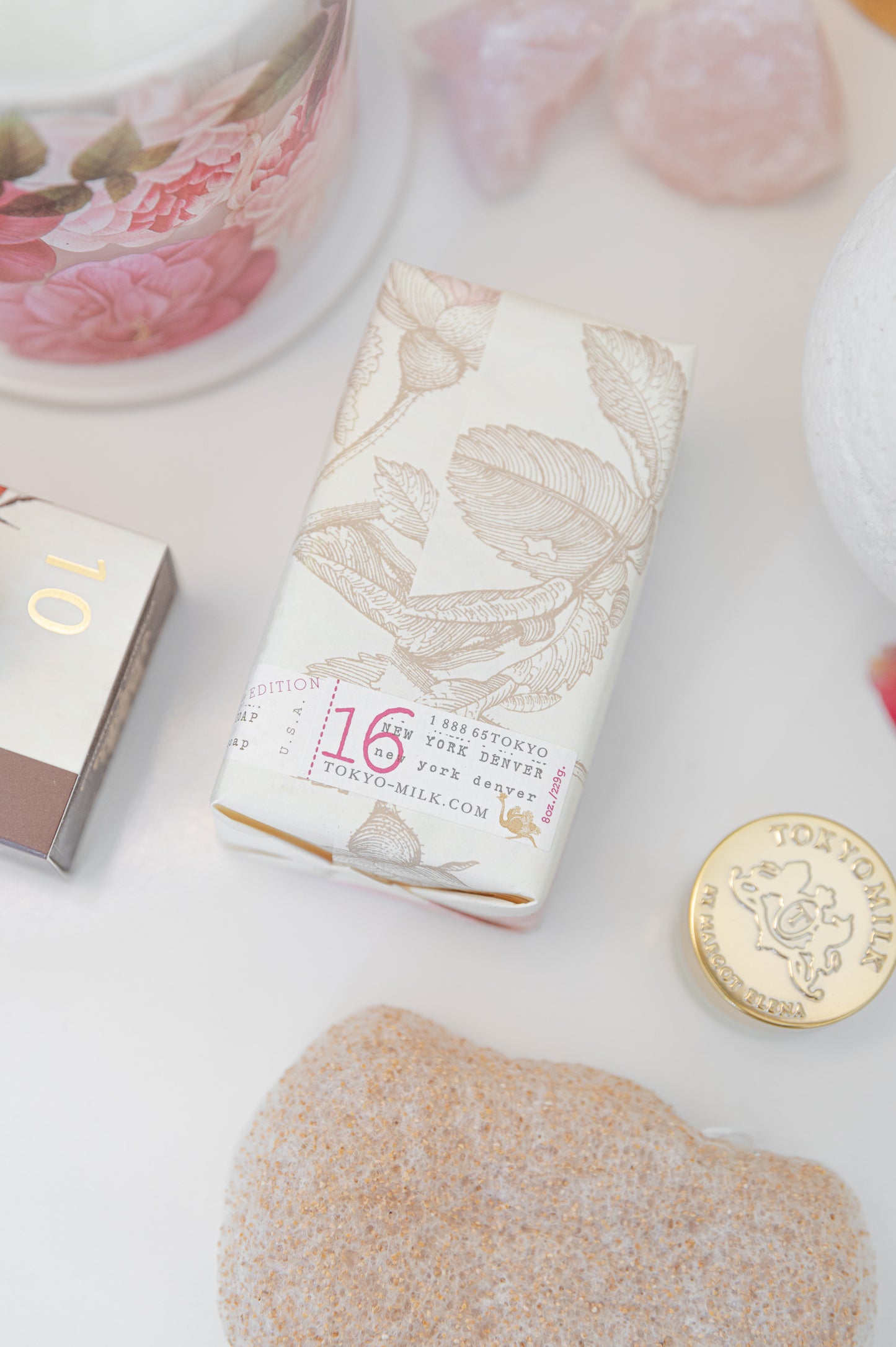 Please note substitutions of equal or greater value may apply at the time of assembly.